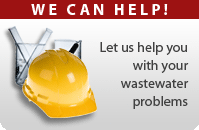 Bioaugmentation with Bacteria Cultures for Waste and Wastewater Treatment
Manufacturers of proprietary bacterial culture products for waste and wastewater treatment. Building on 60 years of success Roebic Laboratories, Inc. has had in both consumer and commercial markets, Roebic Technology bacterial culture products are the result of a long-term research and development effort and years of experience utilizing bioaugmentation to solve waste and wastewater problems.
The specially selected bacteria in the RoeTech line of bacterial cultures have undergone testing and have been patented by the United States Patent and Trademark Office in Roebic Laboratories' name.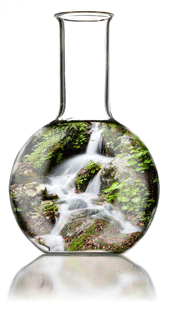 The product list presently consists of three microbial mixtures of non-pathogenic, naturally occurring Bacillus bacteria in stable spore concentrates which are available in either dry or liquid form. Additionally, there are two mixtures of Bacillus and Pseudomonas bacteria in powder form.
RoeTech bacterial cultures are also offered in a variety of concentrations to provide the user with the greatest possible economy, flexibility and end use effectiveness. Our most concentrated bacterial cultures contain ten to 100 times more bacteria than is generally available and offer significant savings and greatly reduced shipping costs when compared to other products.
Roetech bacterial products are used to effectively treat municipal and industrial wastewaters and other wastes including surfactants, petrochemicals, hydrocarbons, fats, oil and greases (FOG), BOD5 and sludges. The successful degradation of these wastes is through bacterial activity and the production of enzymes including proteases, lipases, amylases, ureases, celluases, and/or reductases. Our bacterial products are used in high strength organic and solids loading situations including manure lagoons and composting operations to control odor and for BOD5 reduction and sludge reduction. Roetech bacteria are used to treat a broad spectrum of waste and wastewater challenges.
To ensure the best possible results from the use of RoeTech products, technical assistance is always available from our staff microbiologists. We welcome your inquiries and will work diligently with you to solve your waste and wastewater treatment problems.
Roebic Technology Inc. stands ready to satisfy every need for quality bacteria concentrates.