We Can Help!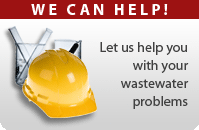 Please fill out this survey as complete as possible and submit. Also print a copy of your completed survey for your reference.
One of Roebic's Professional Consultants will contact you via e-mail or phone to provide you with a Custom Wastewater Program designed exclusively for your Establishment.
Fields in bold are required.



---

Are there any Return Flows in the system? Where?



Additional Information

---

Describe the nature of the problems being experienced.
Describe any chemical or biological additives being added to the system and the locations where being applied.
Is there a FOG issue from restaurants, food processing, hotels, residential, etc.?
Are there odor problems? What kind? How often? When?
Does facility suffer from shock loading? Are the causes organic, pH, suspended solids, temperature, metals, chemicals, etc.?
Other Comments